EN
PRO Hoeilaart's "PROgramme" wants to reach out and encourage you to join us in making our town more social and sustainable. This text is a summary. The full text can be found on our website.
What you're about to read is the result of the impressive work many of our "Hoeilanders" have carried out together.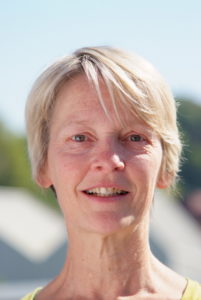 Sylvie Gahy
A proud and hopeful party chairman
Multilingualism is an asset
People who speak more languages have an advantage. Speaking languages makes it easier to talk to others and live together harmoniously. If Flemish people speak other languages too it will encourage others to learn Dutch. In the near future part of Hoeilaart's leisure activities could be multilangual. In the long run we will grow up in a context in which we will all respect our common language: Dutch. Our civil servants will write in every-day language and we won't forget the vision and hearing impaired, by making important information available through hoeilaart.be.
Sustainability
Climate, energy, environment
Our heating and transport systems are burning up our fossil fuel stocks at breakneck speed. PRO believes we can be much more sustainable.
In 2024 our town will be generating its own renewable energy, together with its inhabitants. In the long run, greenhouse gas emissions in Hoeilaart will have to be reduced to zero. That's why investing in insulation and sustainable construction is so important. We want the town council to set an example to inspire and help us as citizens.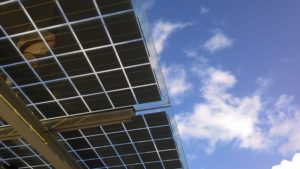 There's no such thing as waste
Hoeilaart can also lead by example in the case of waste prevention. We only want events that use reusable cups and are in favour of charging a deposit on bottles and cans. That would bring down the amount of litter by no less than 40%. Recycling is the starting point of a circular economy, because in reality there is no such thing as waste: It's simply raw material for making new things. Sales of circular economy goods, Repair Cafés' and sharing products: you do it not just for the money but in particular for the environment. We are also paying more attention to the way things are made when we buy them: Is it really fair trade? Is it local?
Nature and food
Our town has a lot of woods and greenery and we should look after our public areas and make sure that they link up all the different neighbourhoods. After all, a green environment makes people happier and healthier. So why not make our fallow fields more bee-friendly? Smart consumption, local seasonal vegetables, less meat, less food waste and more allotments will make us all feel better. More points of sale for locally grown food would be wonderful too!
Social
A social heart
Caring is something we do for each other. If you need help you have to be able to count on someone reaching out. That's why good care in the home is so important. We'd like to at least keep the levels we have and preferably improve them. The high quality service to all Hoeilanders who need an extra something from time to time should be customised, local, and provided conscientiously and together with others. The OCMW also provides opportunities for the long-term unemployed, people on social security, refugees and underprivileged people for them to gain work experience and develop a work ethic.
Poverty and loneliness
We must continue to fight (child) poverty. As a result of measures taken by higher authorities the number of underprivileged people is continuing to rise, even in our seemingly wealthy town. It's not just a matter of money but also of being able to participate and to be accepted. We're focusing in particular on children under 3. They're the ones who are impacted most.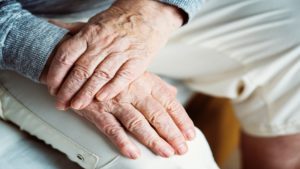 Loneliness is another problem that needs tackling, not just among the elderly but in all parts of society. We're trying to help by organising meetings and activities. Our Local Restaurant is an excellent example of how to go about this.
Housing
Housing: sustainable and diverse
A decision will be taken at the latest by 2020 to determine which areas of land can still be built on and which will remain green forever. The climate will play an important part in this decision. We want to make sure there is good access to housing and build low-energy houses that are adapted to different stages in life. We are different from other parties in that we want 10% of our housing stock to become social (rented) housing, twice as much as is currently the case.
Small scale and affordability are important points. Social houses for sale should preferably be modest, with shared functions and rooms for new ways of shared living.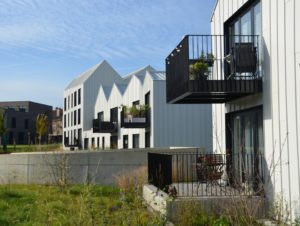 Sustainable, quality neighbourhoods
A blend of different types of housing improves social contacts. 10m2 of green areas per inhabitant per neighbourhood is the standard we apply, as well as a bus stop within 300m. Living near a public transport hub or in the town centre and easy access on foot or by bike will make our neighbourhoods more sustainable and safer. Empty shops in the centre of town are unacceptable: we need to impose higher fines for these. We don't want to build in areas that are not close to mobility hubs or that are outside the town centre. We're also against ribbon development in order to maintain a feeling of open spaces in town.
Mobility
Moving forward
Combustion engines and private cars are not the future. Yet there's no need to vilify cars. What we need is to concentrate on the comfort and safety of pedestrians and cyclists and on public or shared transport. That will mean we'll be breathing in fewer fine particles. After all, electric cars don't reduce the number of traffic jams…
By the year 2024 we will have decided, together with children and elderly people, which walk and cycle routes are important to get to schools and the centre of town, and these will be made safe. Pavements, "slow roads", cycle lanes, bicycle racks and bus stops are the future. We also need more fines for badly parked and speeding cars in the 30km zone. Car sharing and electric-bike sharing will also help to make our mobility more sustainable.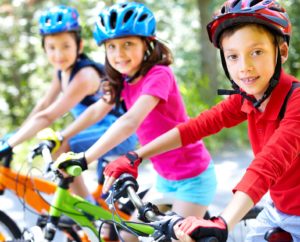 Crossing borders
We often have to travel for work or leisure. In order to build bicycle highways to Brussels and Louvain PRO Hoeilaart would like to encourage cross-border discussions between municipalities and regions. The regional express network (GEN) must be finished soon in order to improve train connections with Brussels. Groenendaal could become an important transport hub, particularly if bus and train services are aligned. In order to keep out cut-through traffic from elsewhere, some routes could be closed off (during rush hours).
Clubs and organisations
Clubs and neighbourhoods
Hoeilaart's colourful culture and events would thrive even more if they were managed by a single town councillor bringing together all the different links in the chain. We're asking for coordination in order to improve cooperation and communication between clubs and the Leisure Department. Our organisations need to feel that they will receive strong and transparent support on an equal footing.
In order to make our neighbourhoods more lively we need neighbourhood budgets to underpin plans made by the neighbours themselves. For example in order to build a small park, install benches, create compost, make a common garden or install a playground or outdoor equipment.
Doing sports together
Exercise keeps you healthy. That's why introductory lessons are so important. It also helps to walk and cycle more, as well as to make sports more accessible by finding places to practise sports and games in our own town. The Foret de Soignes will be made better equipped to this end.
Being part of our culture
Our cultural associations have an impressive programme of activities so that all age groups can come together and gain new experiences. Perhaps we can introduce a GOING OUT pass. Everyone is welcomed with open arms in our cultural centre Felix Sohie, including people who speak other languages. Exchange programmes with our neighboring municipalities will continue, but why not exchanging with for instance La Hulpe or Bosvoorde? For us, music acts as a catalyst to get to know other cultures. We hope that the local library will continue to contribute to reaching out to specific target groups. We can also pay more attention to our heritage by helping associations during heritage and monument days.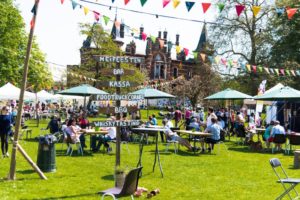 Children and youngsters
In six years' time our municipality and our primary schools will be providing joint extracurricular activities, such as art and nature education. One possibility might be to do this in another language. Young people deserve full attention in our municipal policy. For example in the case of high quality, means-tested child care. There should be more and more open summer courses for children, preferably out in the countryside and using a flexible registration system. The organisation wishing to set up a secondary school in our area deserves our support: 3 out of 5 young people currently have to go to school elsewhere.
A thriving local economy
Fewer barriers for Hoeilaart's entrepreneurs, more sustainable companies, no empty shops in the high street and involving entrepreneurs in the climate plan. That's what we want in order to keep our local economy alive. An attractive town centre means having a thriving main square with a lively market. Opening the tourist information office 24/7 is not efficient. In reality everyone is an ambassador for Hoeilaart, as is the case for the Agentschap Natuur en Bos  (the Agency for Nature and Woods) for Groenendaal and the Foret de Soignes. Our top activities to attract tourists are walking, cycling and horse riding.
Solidarity with the world
There are millions of people around the world who do not share our wealth. The gap between rich and poor is growing. Much is being done in the area of health and education, but less so in the area of human rights and climate. Hoeilaart spends 0.7% of its budget on development cooperation. This is partly thanks to the constant insistence by PRO Hoeilaart. As a fair trade municipality we could do even more, particularly as regards our municipal purchases, not just of drinks but also of textiles, as well as in the area of ethical banking and investment.
Participation and transparency
PRO Hoeilaart came into being thanks to its actions on transparent governance. However, we're not there yet. By 2024 every inhabitant has to be able to consult the decision-making processes in an easy and organised way. In the long run the town council will involve its inhabitants in its policies in as many ways as possible. For example by making all meeting documents available on www.hoeilaart.be, by making the work of our advisory councils digital and transparent, and by providing a (smart) archive function. Public office requires public accountability, which cannot be achieved in silence, as is the case now.
Hoeilaart is safe
Fortunately we have a low number of recorded crime and 83% of inhabitants rarely or never feel unsafe. Traffic safety is a problem though. Using CCTV on the streets must be done within reason: only if there is no other way.
Finances
PRO Hoeilaart has helped to ensure the prudent management of the municipal budget in the past few years. Public debt should not increase, but we must continue to invest. When setting taxes and fees we always take account of the financial means of low-income households. Hoeilaart is developing an active policy of socially responsible financial management, including an ethical and sustainable financial policy.
"The sustainable and social values defended by PRO Hoeilaart are of the greatest importance as well as an inspiration for me personally. I want to help make sure that everyone in Hoeilaart is involved, on the basis of a long-term vision. Whether it is in the area of mobility, of (sustainable) housing, as part of clubs and associations or in caring for others, everyone in Hoeilaart deserves to be part of it.
This is what PRO Hoeilaart has always stood for, with a strong team consisting of people who are willing to get down to work, who have a vision and a heart. I hope I, together with all the others, can make a difference."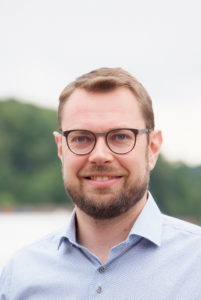 Pieter Muyldermans
Alderman
With this programme we are contributing to the following sustainable development goals:
1 No poverty
3 Good health and well-being
7 Affordable and clean energy
8 Decent work and economic growth
10 Reduced inequalities
11 Sustainable cities and communities
12 Responsible consumption and production
13 Climate action
15 Life on land
16 Peace, justice and strong institutions
17 Partnerships for the goals
PRO Hoeilaart